VACATION BIBLE SCHOOL
VBS Summer 2022 [July 11-14]
Online registration is now closed, but we will be accepting walk-ins at 5:45pm on Monday, July 11. Questions? Contact Missy Wallace.
FREQENTLY ASKED QUESTIONS
Did someone say free dinner? Yes! Dinner will be served each evening from 5:00 PM – 5:45 PM in chalice hall. Please RSVP dinner reservations on your child's registration form or if you are a volunteer without children, please email missy@crestwoodchristian.org. Parents must remain with their children until check in begins at 5:45 PM.
Do I need to register ahead of time? Yes! We need to ensure an accurate head count for meals and supplies. You can register by clicking on the MONUMENTAL image above. Online registration will close noon on Thursday July 7th.
What happens if I forgot to register, or my child invites a friend last minute? While online registration is HIGHLY recommended, we will never turn away a child. Walk in registration will be available but be prepared for a lot of paperwork. Program will begin promptly at 6 PM each evening. You will need photo ID when picking children up from VBS.
Are there any COVID restrictions? Masks aren't required for this event. However, if you are more comfortable in a mask, feel free to wear one. Extra hand sanitizer will be available. If you are sick or aren't feeling well, please stay home.
Do I need to bring anything? In addition to a smile and sense of adventure, we will be collecting school supplies to help families in need get ready for a wonderful back to school season this fall. Please bring the following donations as you're able:
Markers
Folders
Colored pencils
Crayons
Expo markers
Tissues
Baby wipes
Clorox wipes
Gently used (no tears or stains) backpacks
Where do I go if I still have questions?
Please reach out to our Children's Minister, Missy Wallace via email at missy@crestwoodchristian.org or contact the church office.
This year's VBS theme is Monumental: Celebrating God's Greatness.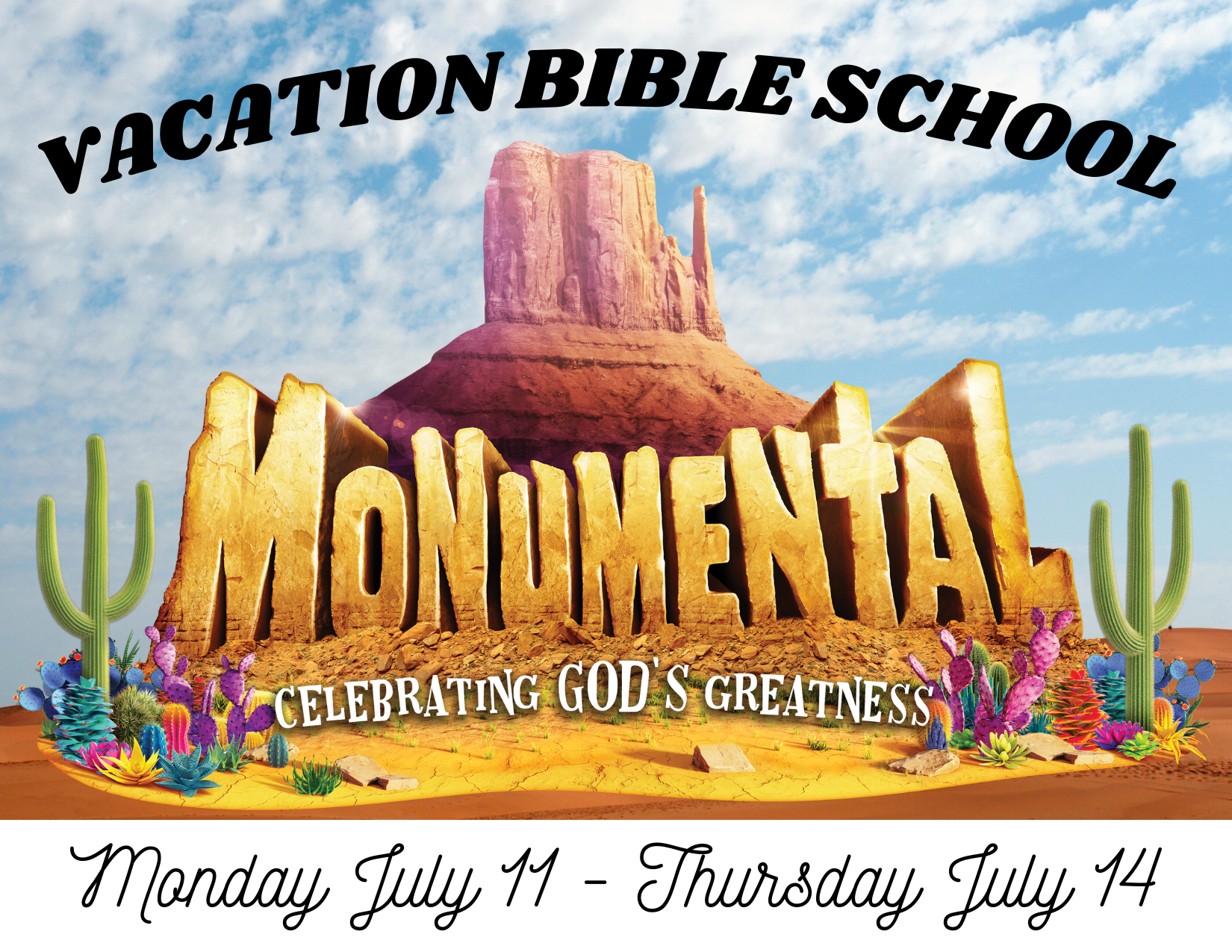 VBS 2022 Summer Registration